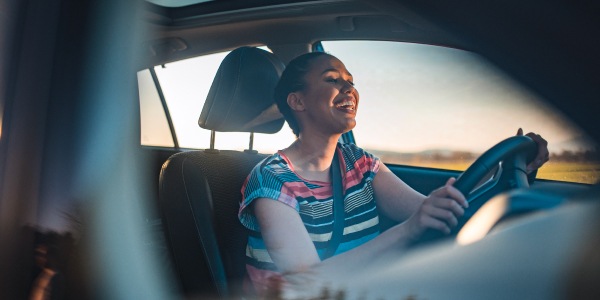 To be able to drive a car in the province you must have a driver's license, and there are a number of steps you have to take in order to get one. We created a comprehensive guide to help you through the process of getting or exchanging your driver's license, as well as helpful tips to make the process faster, cheaper, and more convenient.
Learning to Drive in Ontario, Canada
---
If you want to learn how to drive in Ontario there are two things you can do that will help.
First, buy the Official MTO Driver's Handbook. It teaches all of the basic laws and rules for driving in Ontario and gives tips for safe driving practices, as well as outlining the process of getting your driver's license. If you are going to take the G1 written exam the section on driving laws and street signs will teach you everything you need to know.
Second, you can take driving lessons from a company that has been approved by the Government of Ontario. You can find Driving Schools anywhere in the province, from the big cities like Toronto to the small towns like Goderich. Certified lessons will have two portions: the classroom portion that covers the basic laws and knowledge you need, and the practical driving lesson portion where an instructor helps teach you safe driving practices and techniques.
How To Get a Driver's License in Ontario
---
To get an Ontario Driver's License, there are three exams in the Graduated Licensing program that you need to pass. Each one gives you fewer restrictions on your ability to drive in the province.
First, there is a written test on standard Ontario driving laws that you need to pass to obtain your G1 Driver's License. The G1 is basically a learner's permit, as once you have it you are allowed to take lessons and operate a vehicle with a good amount of restrictions. You are allowed to take the written test the day you turn 16 years old.
After 8 to 12 months of getting your G1, you can take a practical driving exam in order to obtain a G2 Driver's License. To take the exam in 8 months instead of 12, you have to have successfully completed an Ontario-approved driving lessons program. Otherwise, you will have to wait the full 12 months.
Another 12 months after you successfully obtain your G2, you can take another practical driving exam to obtain your full G Driver's License. This is the final level in Ontario's Graduated Licensing program, and after you successfully pass the exam there are no further restrictions on your ability to drive in the province.
Useful Tip! Completing a driving lessons program will lower your insurance rates. It helps show the insurance company that you have professional training and are able to drive safe
Driver's License Cost
---
For every level of Ontario's Graduated Licensing program you will be required to pay a fee. There is also a package that allows you roll multiple costs into a single payment. Here is a breakdown of the various costs you might incur as you go through getting your license:
License Level
Item
Cost
G1
G1 License Package - includes the written test, a G2 driving exam, and a five-year license
$158.25
One G1 written test attempt (after the first)
$15.75
Official MTO Driver's Handbook - use to study for G1 written test
$16.00
G2
One G2 driving exam attempt
$52.50
G
One G driving exam attempt
$89.25
All
Five-year license/License renewal fee
$90.00
If you want to know more about the different Driver's License tests, you can read our guide on them here.
Did You Know?
Ontario drivers can get an
enhanced driver's license
that can be used instead of a passport to show legal identity and citizenship at a Canada-USA border crossing (except by flights). To obtain one you must complete a separate process at a ServiceOntario location.
Driver's License Restrictions
---
There are a number of restrictions under Ontario Law that you as a driver have to abide by, depending on your age and current driver's license level. These restrictions cover things like the legally allowed blood alcohol level, the orientation and seatbelt usage of passengers, times of the day when you can drive, and what types of road you can drive on.
Here's a more detailed breakdown:
License Level
Age
Restriction
G1
All
Cannot be operating a vehicle with any alcohol in your blood
All
Every passenger must be wearing a functional seat belt
All
Cannot drive on any 400-series highways or expressways (e.g., 401, 403, QEW, Gardiner Expressway) unless you are driving with a certified driver's instructor
All
Must be driving with a passenger in the other front seat who has at least 4 years of driving experience and has a blood alcohol level below 0.5 (if the passenger is 21 years old or younger their blood alcohol level must be zero)
G2
19 and under
For the first six months: between midnight and 5:00 am, if you do not have a fully licensed driver in the car you are only allowed to have one passenger who is 19 years old or under. After that, you are allowed up to three. These restrictions do not apply to immediate family members.
All
Cannot be operating a vehicle with any alcohol in your blood
All
Every passenger must be wearing a functional seat belt
G
All
No restrictions
Did You Know?
There are over
1000 Government-approved driving schools
in cities and towns throughout Ontario. With so many choices you can pick a driving school that best suits your location, schedule, and budget.
Driver's License Exchange
---
If you are immigrating into Ontario from another country, you might be eligible to exchange your driver's license for a full G-level Ontario driver's license. Here is a list of countries that are eligible for such an exchange:
USA
Australia
Austria
Germany
Switzerland
Belgium
France
United Kingdom: England, Scotland, Wales, North Ireland, Isle of Man
Ireland
Japan
Korea
New Zealand
Taiwan
Proper documentation is necessary for any exchange. If you are coming from a country that is not eligible for a license exchange, you can still use your license and years of driving experience to get credit towards reducing the requirements for your driver's license testing. How much it is reduced depends on the amount of experience you have accumulated.
Summary
---
Getting or exchanging a driver's license can be a lengthy process, but thankfully the Ontario government has refined the system so that each step is clear and there are lots of resources available to help. Whether you're a new driver preparing for your G1 written test, an adult finishing up your full G driving exam, or a new Canadian immigrating to Canada and trying to exchange your driver's license from your home country, we hope that this guide was one more helpful resource for you. Good luck!